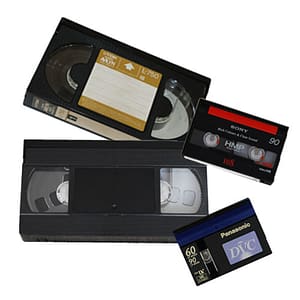 Transfer Video Tapes (all formats) to Digital Pricing
$19.80 per hour of captured video.
We can supply a 32GB USB for an additional $12.00, or you may supply your own.
Tapes that have no data that can be recovered for transfer, for whatever reason, will be charged at $5.50 per tape.